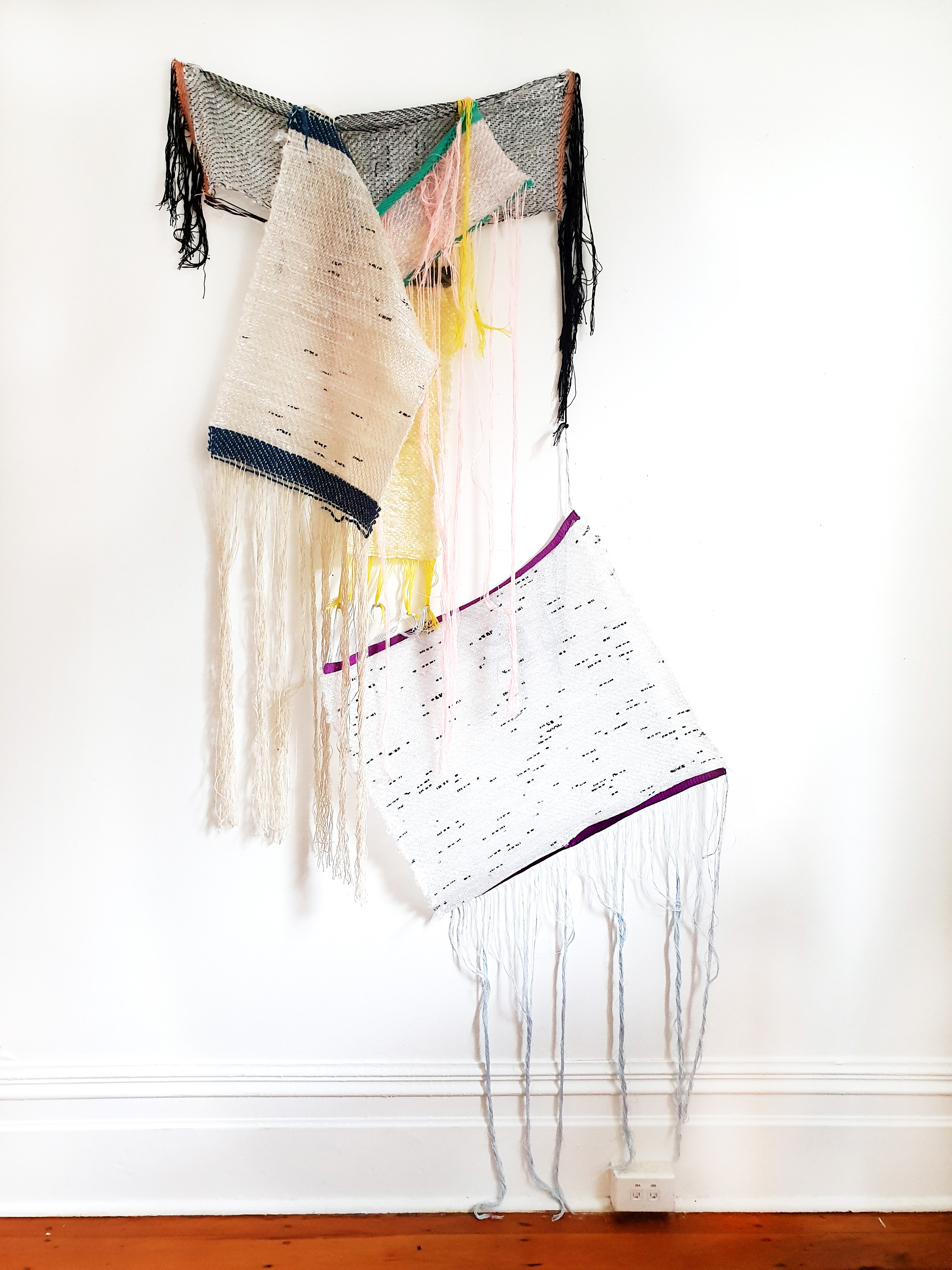 Queen of the oxes, 2019. plastic, wool, and cotton
Karen Rubado is an Auckland artist who is interested in the aggregation and transformation of found materials through hand-making. Her enthusiasm lies in the connections between intention and action, the real and imagined, and the imperfection that often characterises the handmade. Inspired by techniques of extemporising within a structure, her weaving practice encourages the unexpected and allows for spontaneity as a catalyst for discovery. She sees this as a subtle form of opposition to the authorial powers of tradition and the expectations emanating from both craft and contemporary art conventions.
UPCOMING OPEN STUDIO
For ArtWeek we'll be opening up our studios at Sergeant Flats. Come and visit myself, Deborah Crowe, Margaret Estall, George Hajian, and Veronica Herber. A variety of contemporary works including drawing, collage, objects, weaving, painting, photography and limited edition prints will be for sale.
Saturday 12 October 2019, 11am-4pm
and
Thursday 17 October, 5-9pm
1B Ponsonby Road (right next to Studio One).
UPCOMING EXHIBITION
7 December 2019
Te Tuhi Project Wall (more details to come)
Te Tuhi
13 Reeves Rd, Pakuranga